| | | |
| --- | --- | --- |
| 1983 | | |
Overview
The V2334 was a sister model to the V2324. Like the V2324 the V2334 was second generation machine from Philips. The feature that made this model special was the inclusion of Infra-Red remote control as standard.

Compared to the V2324 the electronic tuner was only able to store few channels ( 35 channels compared to 99 channels for the V2324 ) and the picture search was slower ( it operated at 5 times normal speed compared to 7 times for the V2324 ).

The machine was produced in a silver colour and was retailed in the UK for £ 450 in 1983.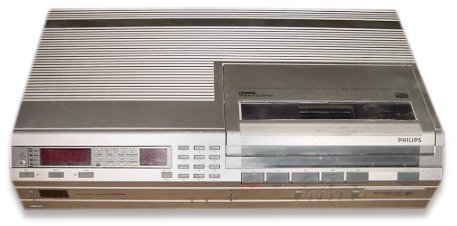 Silver version
Many thanks to Kelvin at AudioViz for help with information on this model.
Thanks also to Ian Barlow for supplying the picture.