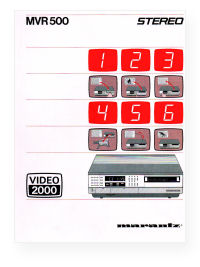 User manual
Technical
Mains
The VCR should always be connected to the mains to ensure that the electronic clock operates correctly.
Timer programming
The VCR works in such a way that if a timer programming sequence is not completely saved within 15 seconds, the VCR will discard the information entered up to that point and return to the starting point.
On/Standby
The On/Standby switch should always be left in the On position so that:
The store for direct recording works.
Timer recordings are possible.